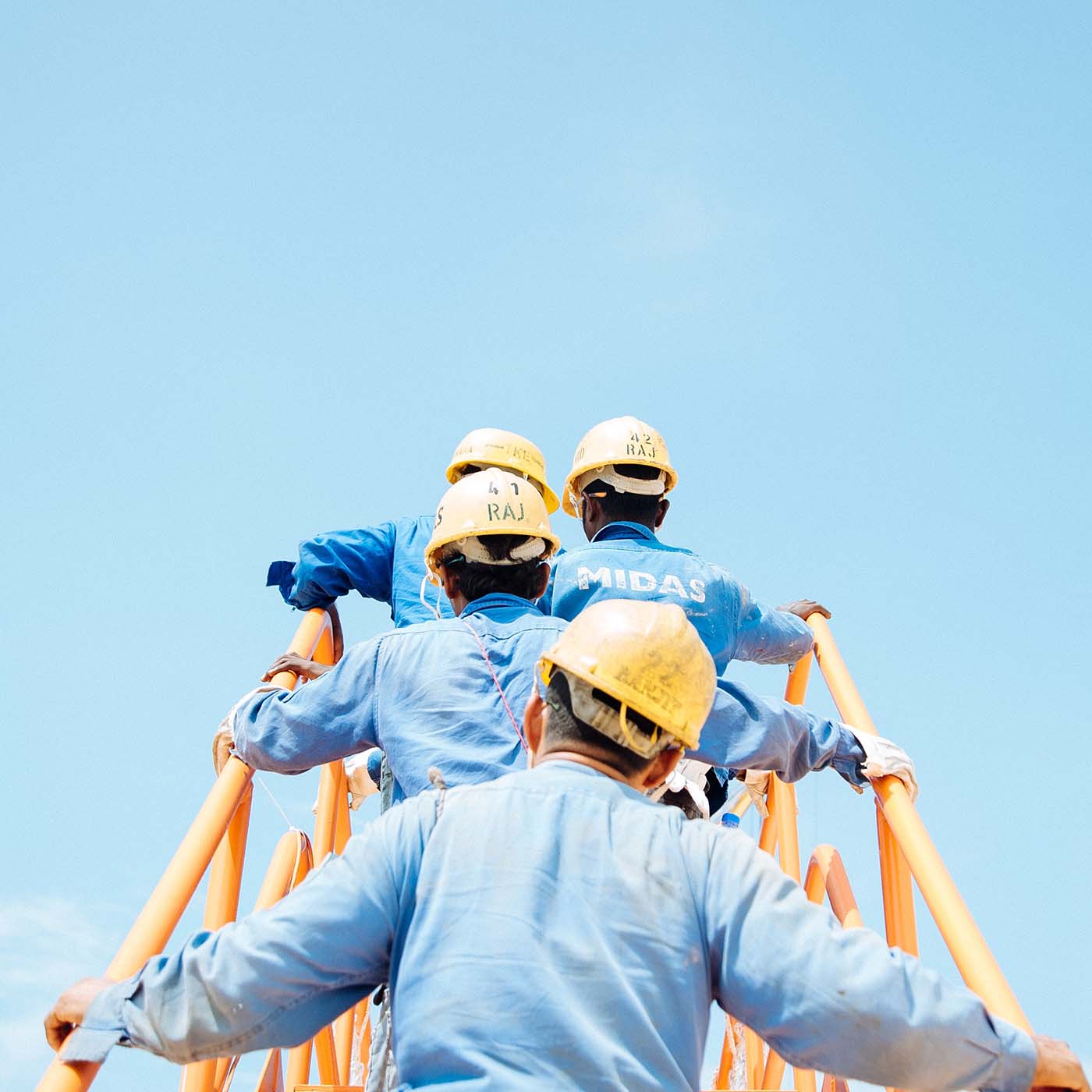 Our Perspective
Too often, providers operate in silos and pass the buck when challenges arise. This can result in temporary or ineffective solutions that fail to address the underlying issue and lead to an erosion of trust.
At Jackson, we offer a better way. As a single-source provider of Construction, Development, Property Management, and Facility Maintenance solutions, our goal is to be your partner from day one through the entire life cycle of your project.
Our Vision
To Preserve and Enhance the Value of Your Commercial Real Estate Assets While Providing a Positive and Rewarding Work Experience for Our Employees.
Values That Guide Us
Integrity – "Do What's Right."
Knowledge – "Seek to Understand."
Collaboration – "Win Together."
Dedication – "Get it Done."
Creativity – "Find a Way."
Community Involvement – "Give Back."
OUR EXPERIENCED LEADERSHIP TEAM
Here For You
John M. Jackson, Jr.
CHAIRMAN AND CEO
Gregg Mason
SVP, ASSET SERVICES & LEASING
Terry Parkyn
VP, CORPORATE FINANCE
Katy Stroup
 VP, PROPERTY & INVESTMENT ACCOUNTING
Lisa Place
 SENIOR PORTFOLIO MANAGER 
In The Community
We are proud of our current and past involvement in the following organizations:
Organization
Boy Scouts of America
Elk Grove Economic Development Corporation
Elk Grove Food Bank Services
Elk Grove Regional Scholarship Foundation
Make a Wish Foundation
MLK365
Nepenthe Homeowners Association
Sacramento Housing and Development
St. John's Shelter for Women & Children
SUCCEED
Think Shop Live Elk Grove
Urban Land Institute
Wellspring Women's Center
Chamber of Commerce
El Dorado Hills Chamber of Commerce
Elk Grove Chamber of Commerce
Folsom Chamber of Commerce
Rancho Cordova Chamber of Commerce
Sacramento Metro Chamber
Boards and Memberships (Past and Present)
Association of Commercial Real Estate (ACRE)
Cosumnes River College Foundation
Elk Grove Economic Development Corporation
Greater Sacramento Area Economic Council
Power Inn Alliance
Sacramento Area Commerce and Trade Organization (SACTO)
Sacramento Regional Builders
Questions?
Let Us Help
Our team is here for you, ready to go above and beyond to offer you more.